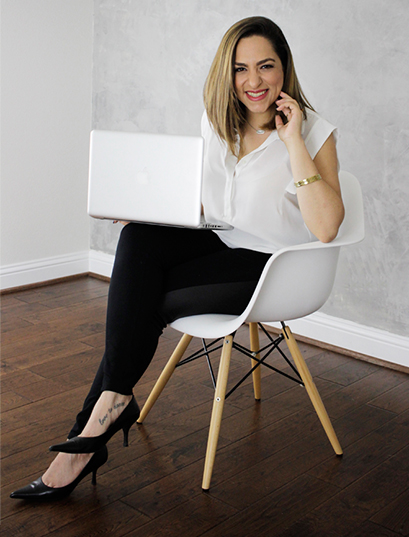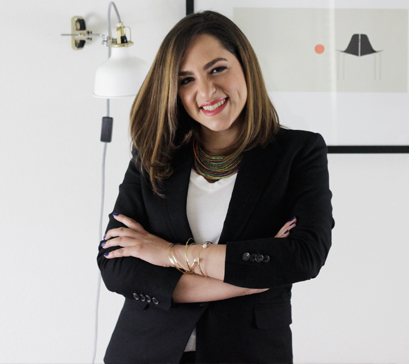 Valentina Gomez Bravo
Valentina Gomez Bravo is a multi-passionate entrepreneur, thought leader and change maker, helping entrepreneurs and small-to-mid-size businesses reach their full potential and achieve their dreams; while working towards making the world a better place.
She's versatility, passion, and creativity at its best.  She started working in branding, advertising, communications, and marketing at the age of 18 and has occupied different roles all around these areas from communications and PR associate, to creative writer, art director, and marketing manager.  She's been the client, the accounts executive, the creative and the brand specialist, which gives me a 360-degree perspective on the advertising and marketing world.
After a little over 10 years of experience in the corporate world working with big and small brands, Valentina decided to follow one of her newfound passions and quit her job at a big advertising agency to become an entrepreneur. She's founded and directed startups and projects in the performing arts business, fashion and apparel design, education, photography, design and digital marketing.
She spent two years as a college professor, which is where she found her passion for teaching, improving people's skills and nurturing their talents. She's always been a very artistic person; painting, dancing, singing, designing, creative writing, and photography are some of the areas where her artistic self, finds an outlet.
+58 is one of her favorite entrepreneurial endeavors. +58 is a digital communications and branding studio created to help entrepreneurs; small and mid-size businesses build their brand and grow through digital marketing and design tools.
Among other projects, she's developing a digital platform to propel and spread empathy around the world; she strongly believes it is empathy where the key to a better world and society lies. She's also involved in the development of a lifestyle/photography brand that creates lifestyle pieces from artistic work and photographs.
Always striving to become a better version of herself and to make change happen at any scale, Valentina volunteers with the American Red Cross, the National Association of Professional Women (NAPW) as Vice-President for The Woodlands Local Chapter, she's also President of the Woodlands Infinity BNI Chapter and is an active participant and volunteer for the Spring-Klein Chamber of Commerce.
Valentina is highly productive, focused and determined, always striving for excellence, keeping her work and life honest and in tune with the values family, mentors, friends, and education have taught her throughout her life.
She's bilingual and fluent in both English and Spanish, and her multiple degrees and experiences with different cultures make her a competitive and desirable asset to have by your side.