We Build Brands that Rock the World!
BUNKER +58 is a branding and design studio dedicated to working with small businesses, entrepreneurs, startups and influencers to grow their brand, monetize their message and make a difference in our world. We provide modern brand design and implementation along with social media strategy and brand consulting services.
YOUR BRAND IS OUR THING
Our signature strategy, design and consulting framework will take your brand to the next level.




OUR BRANDING & DESIGN WORK ROCKS!
But don't take our word for it, see for yourself!
Strong and Creative Branding & Design is EVERYTHING!
All the ways you can work with us…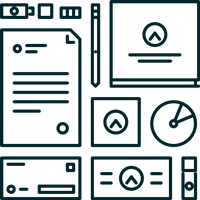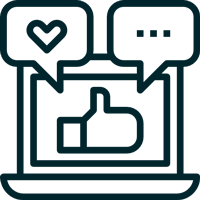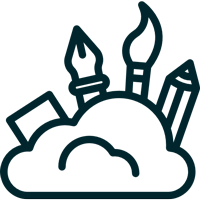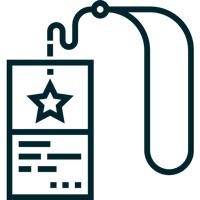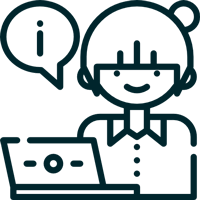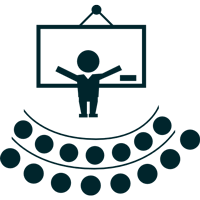 What People Are Saying about Us…
The thing that really makes Bunker +58 special is their understanding of their clients and their ability to build awareness and engagement of your product. They're not a cookie-cutter communications company, but instead, they create custom content especially for clients and their visions. They take the time to understand your organization and what you stand for. I feel like their employees are talking and working with you on your level, helping you achieve your goals.
Stacey Enders
Founder The Wooden Nickel
We have been very pleased with our experience in social media marketing and branding. From the moment we started working with Bunker +58 we saw almost immediate results. The posts developed by Bunker +58 helped us increase the number of potential customers.
Segurimed
Bunker +58 has provided my team step-by-step guidance on how to increase our business. I have been very impressed with their diligence, responsiveness, and innovative digital proposals. In addition, their team has enabled us to target bilingual customers faster and accurately. I would highly recommend Bunker +58 for any business!
Patricia Morales
CEO-Founder ELL Services
We've been working together for over 5 years because of their high-quality standards in their work and team professionalism. We are over 2,800 miles away and we've always felt like they're right here with us!
Daniel Coelho
Founder The Factory Publicidad
Bunker +58 has been a real asset to Quick Passport and Visa Services. They have managed our social media marketing effectively and have increased traffic to our website. The quality of Bunker +58's work has benefited our bottom line.
Frank Valderrama
Operations Manager Quick Passport and Visa Services, LLC
Valentina and her team are the real deal. They put the NAPW Woodlands Chapter on the map. Her ability to take your vision and put it to life is impeccable. I love her passion, drive, creative juices, and timely execution of initiatives I have tasked her with. She is definitely a keeper and I will be using her and the Bunker +58 team for a very long time.
Edna Sangel
President of the NAPW Woodlands Chapter and Founder of Favor & Wealth, LLC
I had the most incredible, inspiring, focused meeting I could ever imagine and I had an absolute blast every minute. Valentina Gómez is brilliance. I cannot wait to have her be a part of me growing my business. She is the real deal. Our consultation changed my whole way of thinking about building my business. I can't say enough. A-ma-zing.
Britain Paulk
Owner and Founder of The Hive Collective
Highly recommend Valentina Gomez! She is very knowledgeable, professional, and super sweet too! I wasn't sure what to expect when we met for our consultation but I left with TONS of information and ideas! Very valuable at whatever stage you are at with your business.
Susan Andreini
I learned so much from my consultation! I can't wait until we can work together! Valentina made it clear she was truly listening to me and trying to understand my business and what I need!
Carolyn Quinn Robistow
Valentina's THE BEST!! I can't give her enough credit!! Mama J's Unique Treasures is where it is TODAY because she was willing to spend time in the shop sharing her knowledge. Brainstorming with me and flat out saying out loud what I already knew but didn't know where to start!! You Rock Valentina!! Thank you for everything!!
Jodie Michelle Lynch
Owner Mama J's Unique Treasures
Valentina and her team are very knowledgeable when it comes to the world of marketing. She has taken a lot of time to explain to me many facets of everything from the importance of creating a clean and cutting edge logo to the strategies of using social media, printed advertising (such as business cards and postcard mail outs) to website design to better reach my customers. She continues to educate herself in the newest technology that could help her customers. I will choose Bunker +58 to help me anytime the need arises!
Sheryl Knight
Aire Serv of The Woodlands & Greater Conroe
I highly recommend Bunker 58. What a great experience! My meeting with Valentina was excellent. She really knows her stuff! I feel confident she and her team can take any business to the next level.
Jessica Musselman
The Coronavirus is now officially a global pandemic, so businesses have been scrambling a little bit around how to manage this crisis from a brand standpoint both internally and externally. No matter the size of your business or your brand, it is very important that you know how to handle a situation like this.
read more