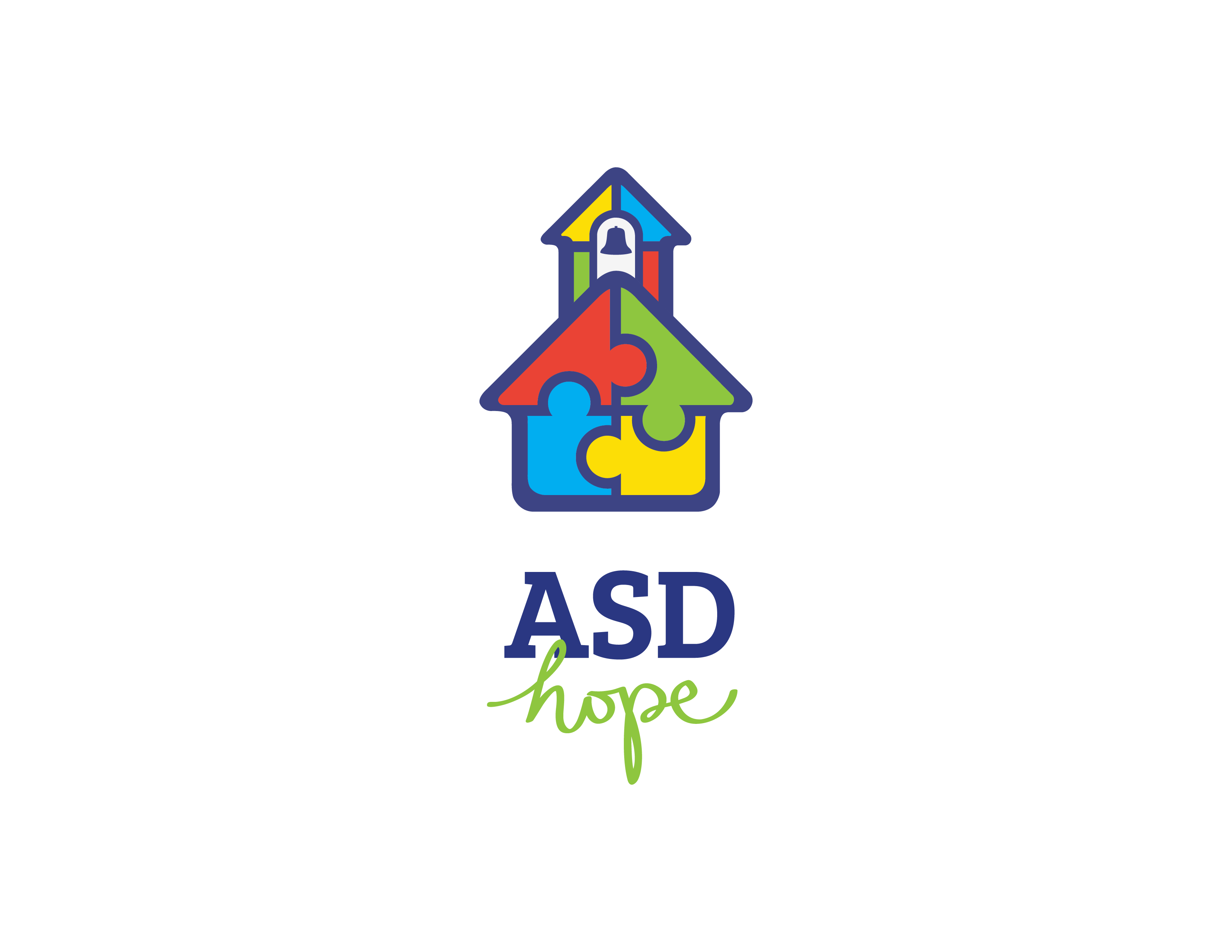 Complete Corporate Identity
THE CHALLENGE
Create a complete brand design for ASD HOPE.
THE SOLUTION
Logo, brand book, business cards, pledge card and thank you card.
PROCESS DESCRIPTION
ASD Hope, Inc. is the organization that makes Texas Autism Academy possible. Together, we believe that every child with Autism deserves the opportunity to succeed. We did a rebrand project to turn their former image into a professional looking, dynamic and inviting brand image.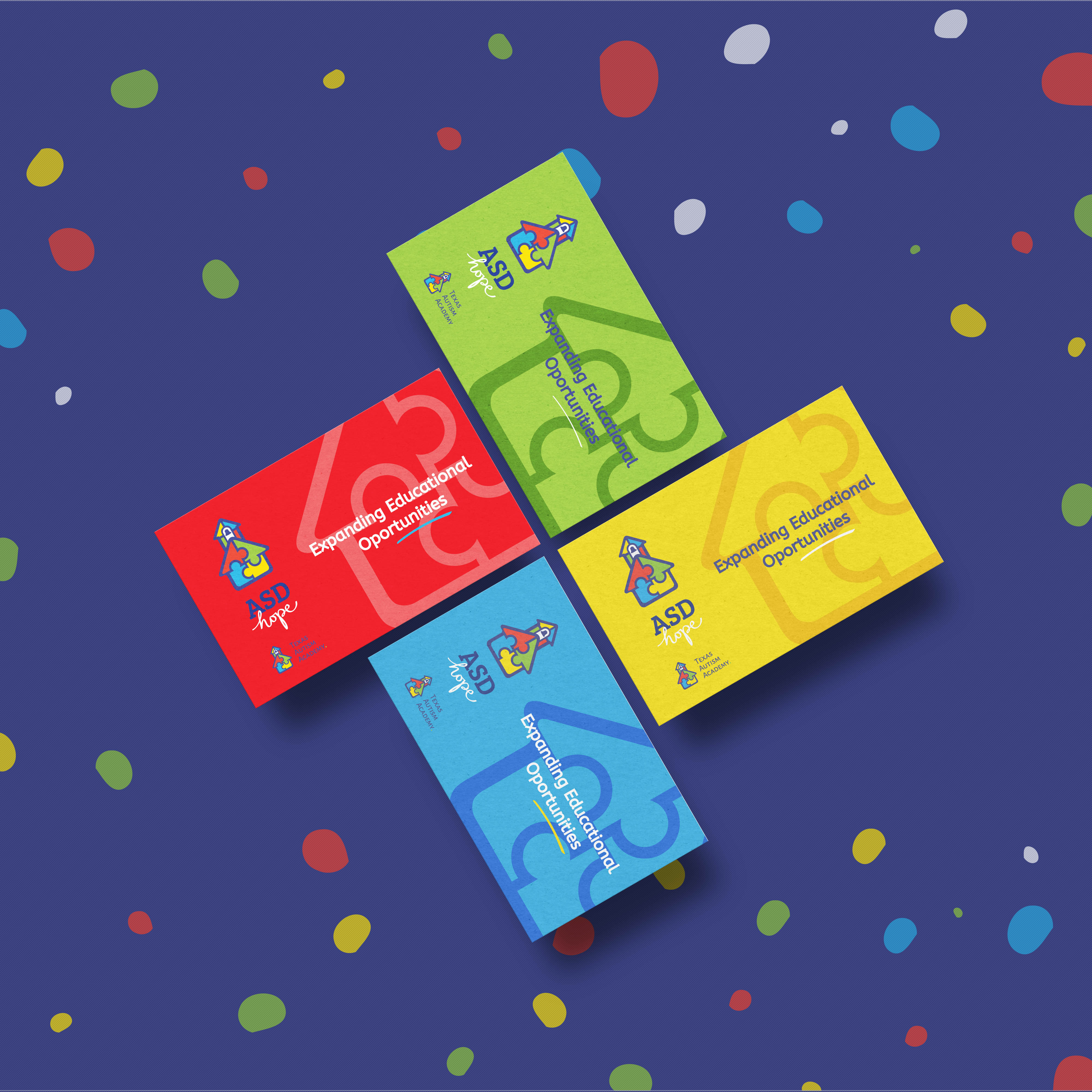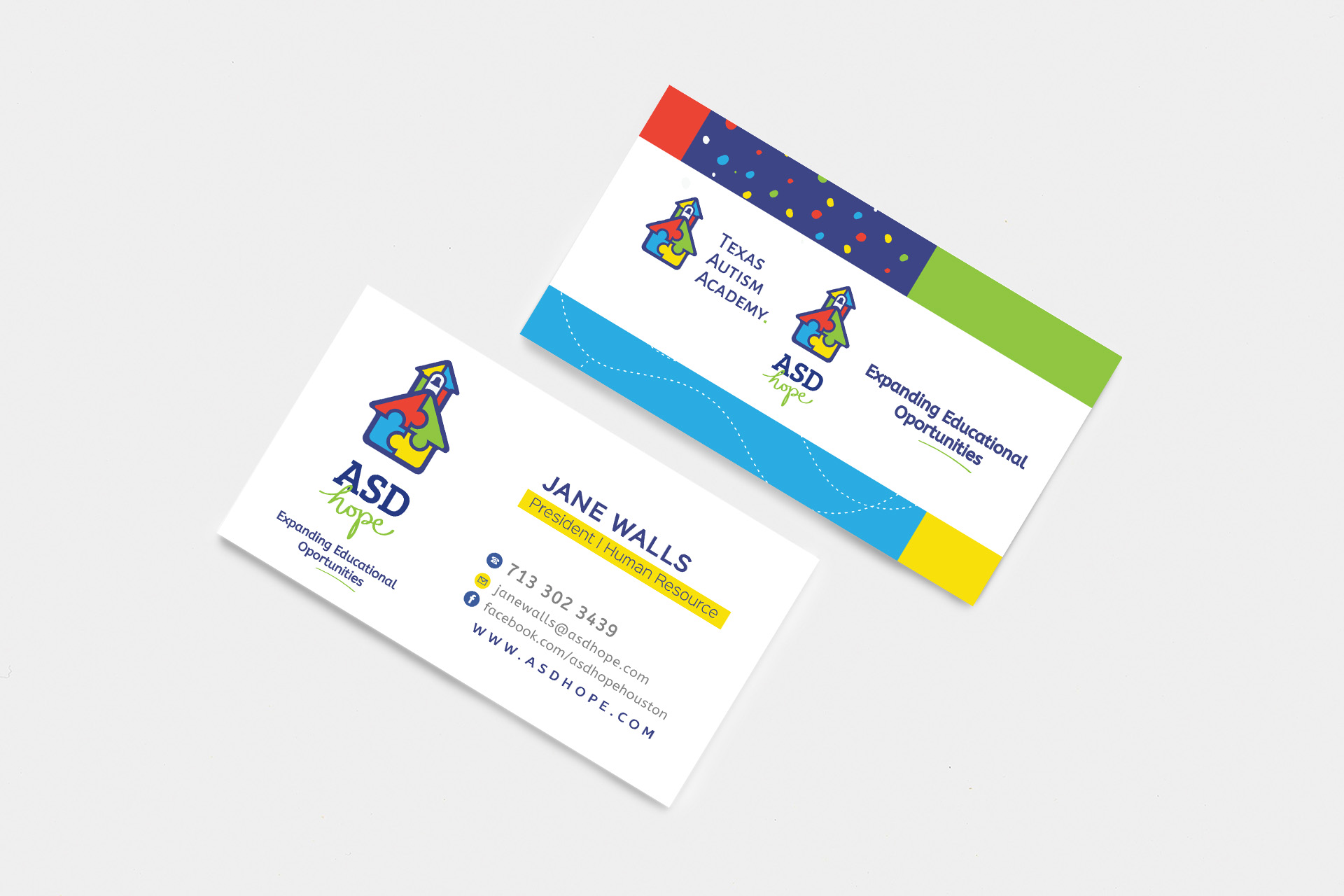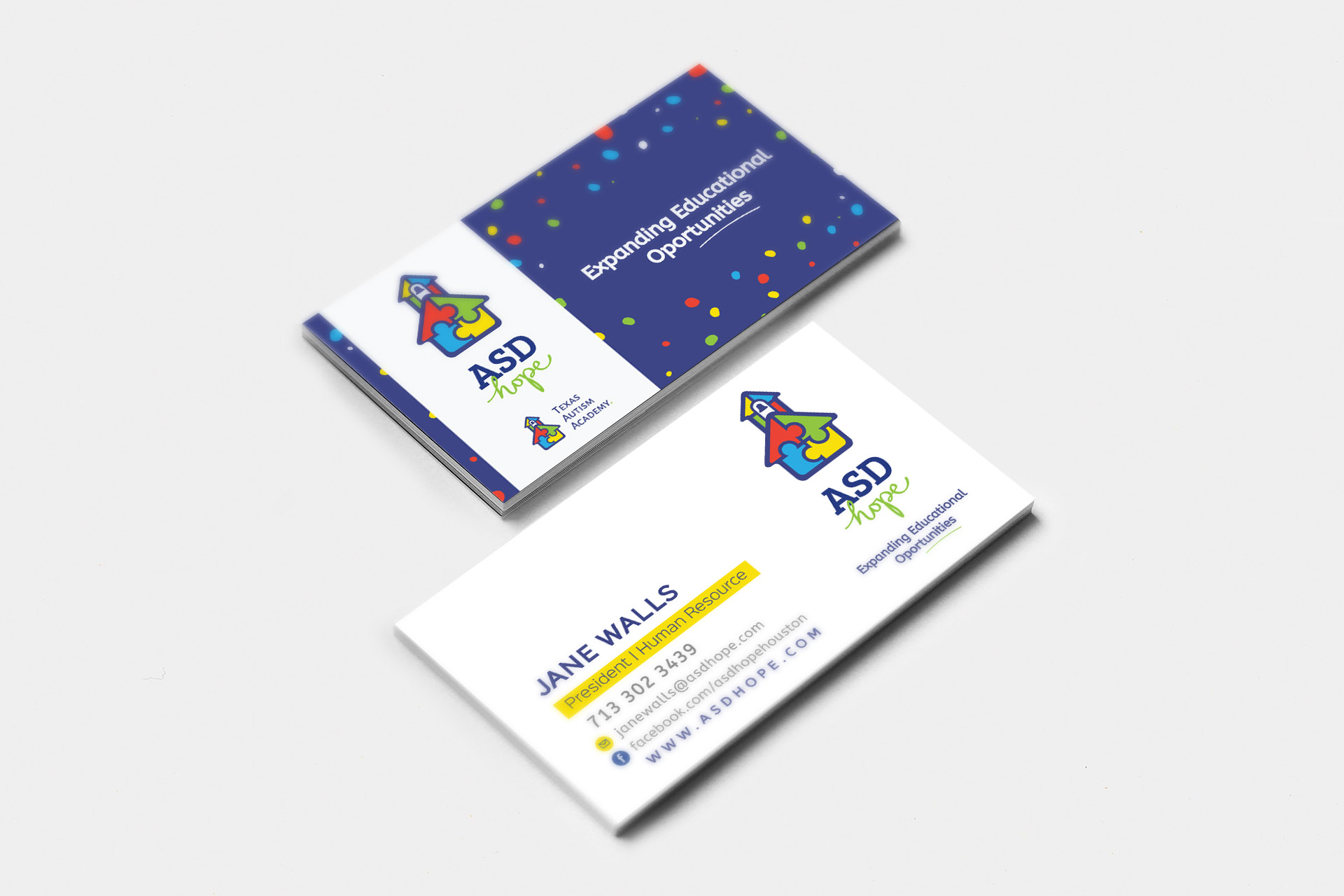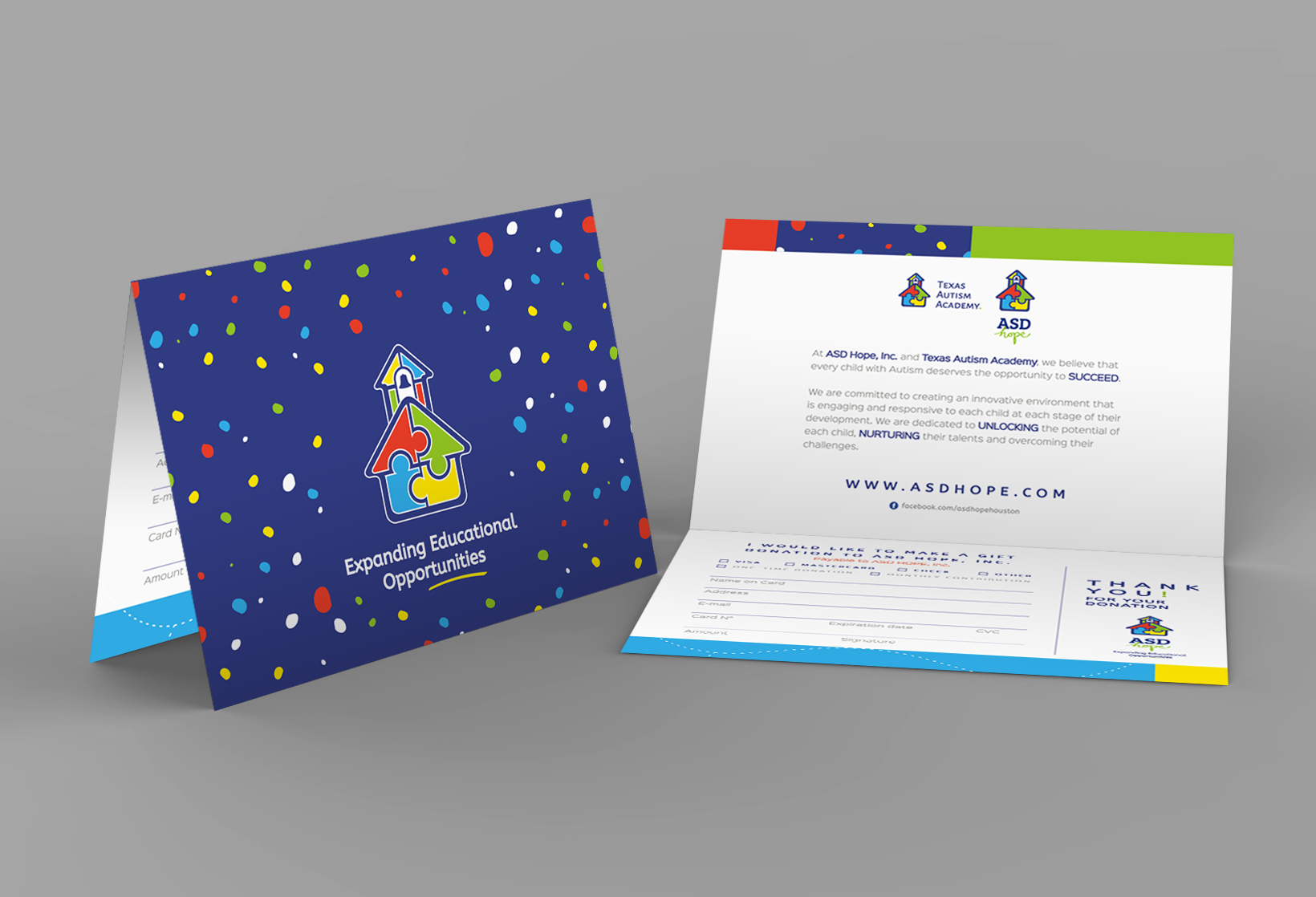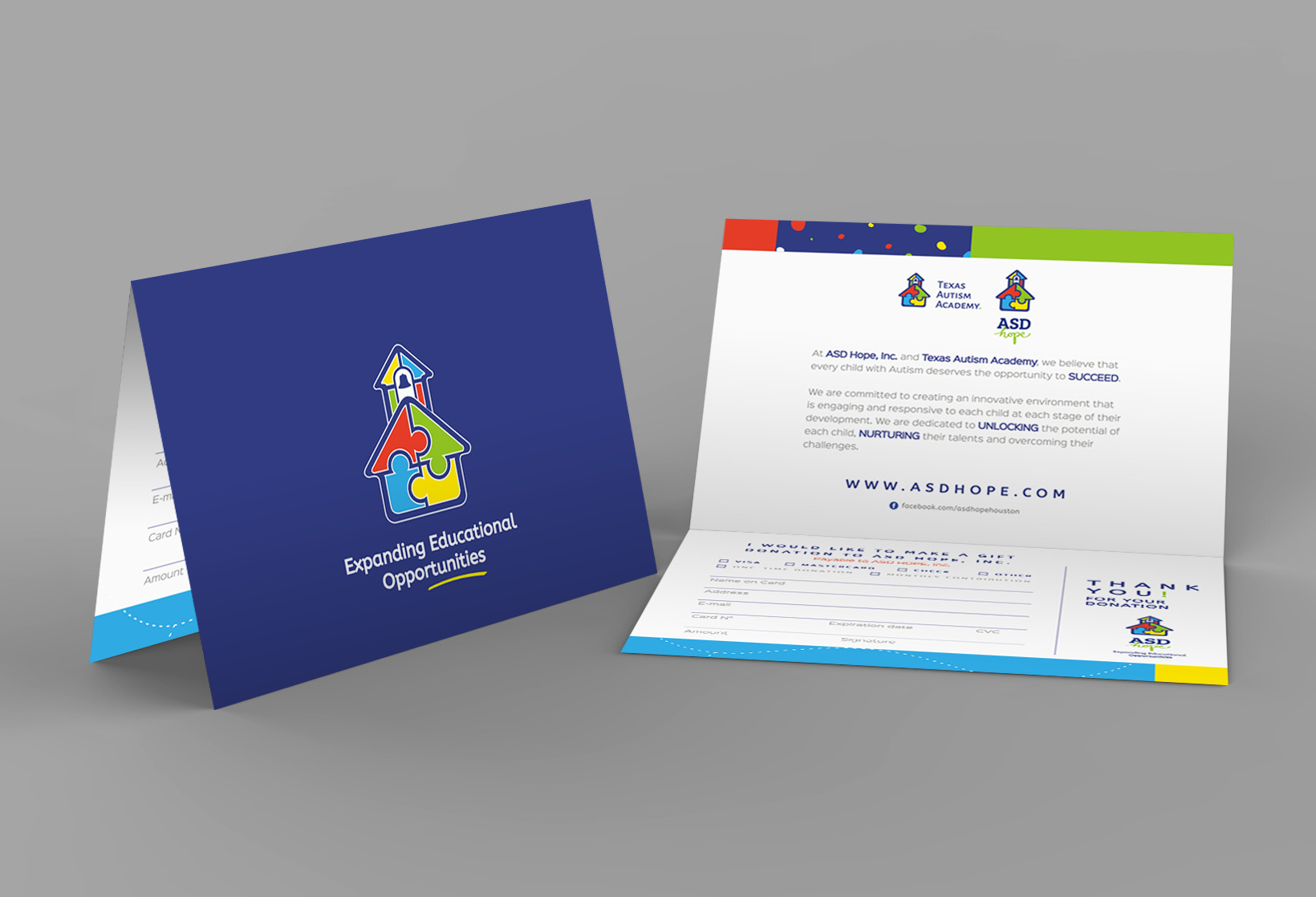 Complete Corporate Identity